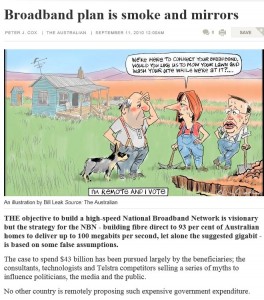 Cox Media believe that understanding developments in technology is imperative to forecasting future business trends.
Peter Cox has been an advocate of new technology into Australia from the introduction of commercial FM, to digital satellite transmission, Pay TV, broadband telephony and now OTT services.
In 1979 Peter was responsible as CEO for building one of the first FM radio stations in Australia, 2DayFM. He was closely involved in selecting the engineers and architects and in designing the studios, control rooms and transmission.
Cox Media advised EDS on their expansion in Australia and Arthur Andersen Media and Telecommunications Group on the potential of the media and communications industries. Peter was responsible for developing a business model for DOTAC and Federal Cabinet for the introduction of Pay TV and for submissions to the Digital Review that led to digital multichannelling in Australia.
GEORGE GREEN
Peter first met George Green in the early 1990s when they were both speaking at conferences and George was the Sales Director for Scientific Atlanta in Asia at the time and subsequently became the Managing Director, Asia Pacific, for General Instrument in the US. George was a leading world expert on digital compression and the deployment of MPEG-2 Satellite systems throughout the Asia Pacific region.
Cox Media provided strategic advice to General Instrument, a world leader in satellite digital compression technology that was deployed by HBO in North America, on its introduction into Australia. Cox and Green successfully lobbied the Government to have key technical parameters included in the 1992 Broadcasting Services Act that covered their client's proprietary system for the initial deployment of satellite digital compression for Pay TV. General Instrument were successful in gaining the original contract for the supply of satellite encoding and set top receivers for Australis and cable set tops to Optus.
THE NBN
Cox Media advised on opportunities in the broadband telephony and Pay TV markets in Australia to Green's company, Pacific Broadband Inc, an engineering design and consulting group providing integrated solutions for broadband networks throughout the Asia Pacific region. Pacific Broadband Inc. provided technical and business advice to Mitsui & Co on its building of cable systems in Thailand, Taiwan and in Japan and Cox Media provided market and detailed broadband business models for Mitsui & Co in Australia.
Cox Media had strong concerns with the architecture used in the roll out of the cable systems in the mid 90's that later proved to be correct. This included artificial restrictions on the bandwidth of these broadband systems to protect the Pay TV interests of Telstra. This resulted in competitors installing their own DSLAMs to provide the bandwidth necessary for streaming video and hi-speed file downloads.
George has many years' experience in providing technology advice in India, China, Taiwan, Japan, Hong Kong, Thailand, Singapore, Indonesia, Malaysia, the Philippines and in Australia. George was one of the founders and a Senior VP and on the board of directors of MediaCell Inc. a leading technology provider of advanced broadband wireless systems that was based in Denver Colorado. His expertise in designing last mile broadband systems, set tops, modems, DOCIS cable, DSL, FTTH, Ethernet and Wireless markets provides Cox Media with technical expertise and knowledge that cannot be matched in Australia.
Peter wrote an article on the Top Ten Myths of the NBN that was published in a full page of The Australian on 11 September 2010 under the heading "Broadband Plan is smoke and mirrors."
On the day that he was appointed Shadow Minister for Communications Malcolm Turnbull met Peter Cox to discuss his views that are still largely similar to the Ministers.
One point of difference was that George Green, from all his experience in cable in the US and Asia, believed very strongly that the market should provide and finance the broadband rollout in the high population and commercially viable metro areas. And that the Government's role should be to ensure regulatory compliance along with a competitive and level playing field for all businesses and only consider subsidising for rural builds since they are generally not economical to build but they should not be denied such services based on cost to build or have to pay excessive user fees for such services.
This would substantially reduce the burden on the taxpayer and allow both markets to be built out at the same time greatly reducing the time lag particularly for metro areas and increasing the take up of high speed broadband in Australia. Competition is a great equalizer that ensures the lowest cost build while offering the maximum data speeds at the lowest cost to win over consumers.
Both Cox and Green continue to take a close interest in the NBN, the reviews instigated by the Minister and the resultant policies and operating guidelines of the NBN.