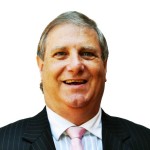 Cox Media have over 35 years proven history of providing leadership in research, insights and strategic consulting on media economics, financial valuations, technology, Government relations, ratings and marketing.
Peter Cox pioneered quantitative analysis in the valuation of the media industry and the development of analytical tools for valuing media companies in Australia.
In particular Peter was a leader in moving valuations from a price earnings per share basis to fair market valuation based on cash flow.
Cox Media has provided advice to operators, bankers, investors and the Government on subjects including:
Network television stations
Radio stations
Pay TV Industry
Newspapers and magazines
Gambling
Internet
Asian television services
Multimedia
ABC
Regional Television
NBN
Subscription channels
Racing Industry
Multichannelling
Cox Media provides consultancy services including:
Market Research and Forecasts
Corporate Strategy
New Technology Developments
Competitive Analysis
Ratings Analysis
Financial Feasibility studies
Market Valuations
Regulatory Policy
Financial Modelling
Expert Witness Testimony
Peter Cox and his Advisory Board members have exceptional histories and credibility in the industry including:
Nigel Dick AM with his extraordinary 50 year history in the television industry and business and community leadership in Melbourne
George Green as a world leader in broadband and set top technology with his contacts all over Asia and in the US.
Martin Cooper with an extensive history in the legal and financial aspects of the film and games industry internationally
For more information, please contact us at 0413676326 or petercox@ozemail.com.au.