MARTIN S. COOPER BA LLB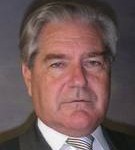 Martin is a solicitor and businessman who has worked for a number of major law firms in Sydney, New York and London as well as operating his own practice for the last 25 years. As a lawyer he has a higher degree in tax and trade practices law and has always specialized in entertainment and copyright law.
As such a specialist, he spent 4 years at Network Ten and was subsequently General Manager Corporate Planning at News Corporation Limited. Here he worked closely with Rupert Murdoch on the evolution of his plans for TV and film in Australia and world wide as well as on the acquisition of the London Times, Ansett Airlines and The Herald & Weekly Times. At this time he was also CEO of the production company for the film Gallipoli a joint venture between the Robert Stigwood Organisation and News Corporation Limited.
As a lawyer he has been involved in the financing of approximately 70 feature films and many documentaries and television programs. He has also advised on more than 20 Offer Documents For public offers on films and has issued seven in the name of his licensed dealer company.He is a Visiting Lecturer in the Business School at the Australian Film and Television School.
He has been a director of a number of companies in the Beyond International Group, television stations Ch10 in Sydney and Melbourne and has owned and operated a television station in Western Australia.
More recently, Martin has been CEO of multimedia investment fund, the Australian Multimedia Enterprise Limited and has worked in venture capital for information industry start-ups and related businesses. He has worked closely with Allen & Buckeridge, which acquired the AME, and has had extensive experience in international financing arrangements for games, completion bonding for games and the games market place. He has attended every E3 since 1996 and all but one ECTS in that period. He has extensive connections with publishers, financiers and bonding companies as well as lawyers in those areas in UK and US.
Martin is now pre-occupied with professional directorships in a number of start-ups in the new media and IT areas including Depth Analysis Pty Limited, which operates in the video game industry, Eball games Pty Limited, Limited, a leading provider of customer relationship management software, Hubonline Global Pty Limited (until April 2006), Rising Sun Pictures Pty limited (a film and computer special effects developer) each of which is developing new technology for the internet. He has also been a director of Barmetrix Pty limited, a provider of software to the liquor industry and a consultant to Global Optics Pty Limited and Brainbow Films Pty Limited.
He is and has been director of several listed companies and, through his directorship of Lloyd Cooper & Associates Ltd has had a dealer's license with which he issued a number of prospectuses for films.
Martin is a keen yachtsman, has been a Trustee and Vice- President of the Ted Noffs Foundation for 30 years and is currently a Director of the Gut Foundation of Australia.